Great Lakes Segway (GLS), the premiere authorized Segway Dealer in the United States, is excited to announce that we are now the leading supplier of Segway PTs in the country. We will continue to support Segway riders who embrace and appreciate the value of owning a Segway PT.  We stand by the products that we sell and we promise to provide you with the support that you need well into the future.
We will continue to offer our industry-leading refreshed Segway PT units complete with our exclusive 90-day warranty. We are continuously sourcing and refreshing Segway PTs from around the country to provide riders with the highest quality units available.
Additionally, we will continue to offer our advanced (Level 3) Segway PT service and repair work even after Segway Inc. ceases its repair and warranty services.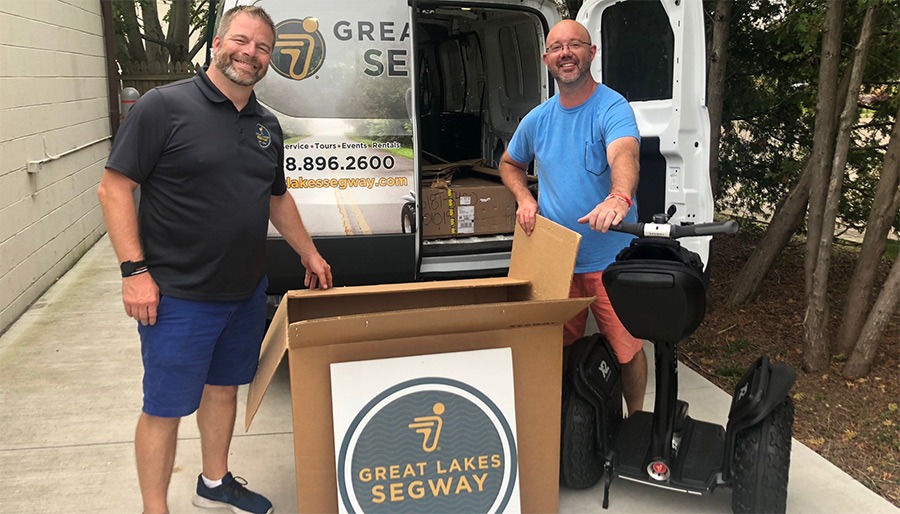 Segway PT Refresh Process
We painstakingly evaluate all of the Segway PT units that we refresh for our customers using a thorough and precise process.
We begin by taking the unit for a test ride to determine any defects that need attention.
We then disassemble the unit piece by piece to inspect for wear and tear, making part replacements where necessary.
Next we clean out all surfaces to ensure that the unit is free from debris and change out elastomers as needed.
We inspect the lithium ion batteries to ensure that they are delivering a full voltage charge, before reassembling the unit.
Then we do a thorough cleaning of the Segway to bring it to a "like new" condition.
Once the unit is reassembled, we complete the final detailing and paint all parts that have scratches or minor dents.
The final step is to test ride the PT to ensure that all of the systems are working properly and the unit is ready to ride.
Once the process is complete, our refreshed Segway PTs come ready for you to fully enjoy, complete with a 90-day warranty!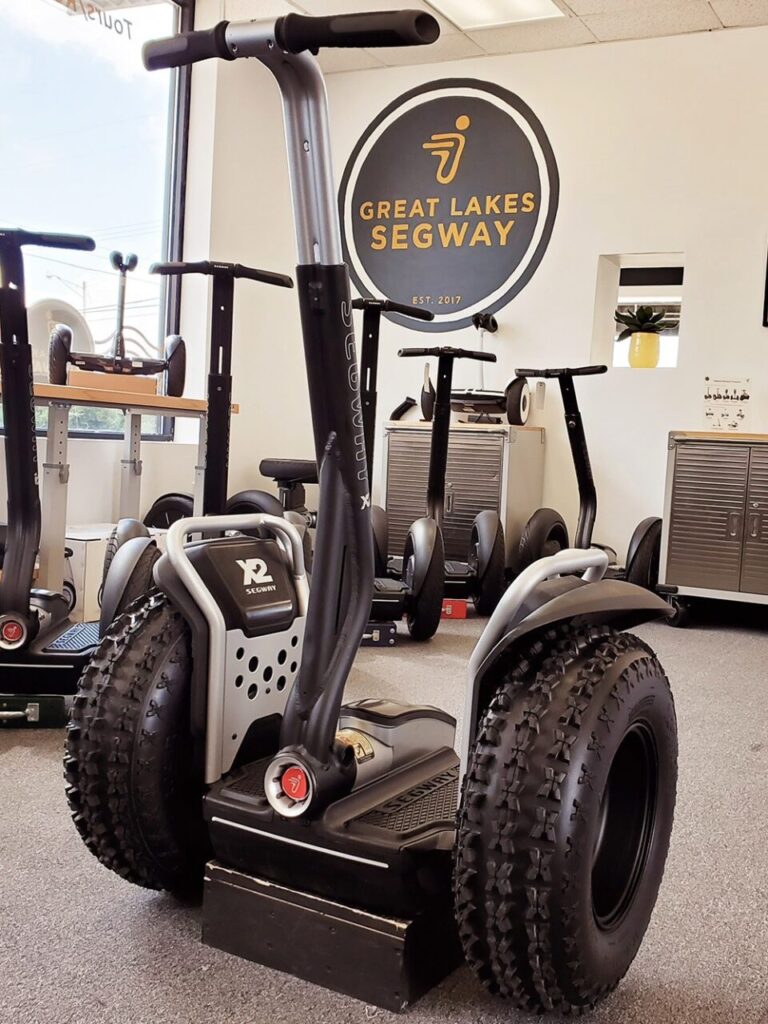 Segway Repair & Warranty Support
GLS is the premier Level 3 service and repair center for Segway Inc, including warranty repairs and claims for the entire United States.
We are the Segway Repair Center
Because of our advanced repair knowledge and capabilities, we were recently chosen as an exclusive partner to provide warranty repair and part replacement support on the behalf of Segway Inc. for Segway PT owners.
Segway EZ Ship Program
Our Segway PT EZ Ship program allows for you to simply send your Segway units directly to our repair center and remove your burden of finding a repair center in your area.
We Make the Process Simple!
First, we send an official Segway box complete with packing supplies and instructions directly to your door. You then follow the instructions and pack your machine. Next, we schedule our shipping partner, FEDEX, to pick up your unit for return to our facility. We then begin to evaluate your Segway repair needs and provide you with an estimate. Once approved we begin the work and notify you when the repairs are complete. You submit payment and we pack up your unit for return.
You can go back to enjoying your Segway unit as you did when it first arrived. Let us serve you, no matter where you are across the country.
Great Lakes Segway is your destination for all things related to the Segway PT. Our staff has the training, knowledge, and proven experience to solve any problem that you may have with your PT, and we are the go-to source when it comes to supporting your Segway PT needs.
Our refreshed Segway units have become the new standard in quality for the PT, our vast selection of parts and Level 3 advanced repair knowledge allow us to offer you the finest Segway PT currently on the market today.
Let us help you acquire the Segway PT you've always wanted!
We look forward to working with you!