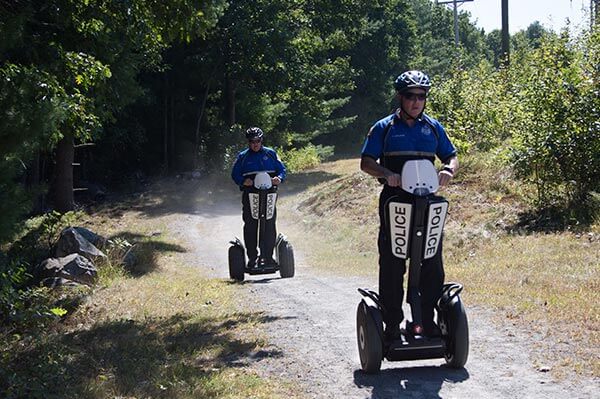 Segway PTs assist security teams in ways that no other machine can. Establish your presence with an elevated stance and an increased line of sight. Quickly navigate crowds as they see your security operators approaching. Arrive confidently with Segway PTs branded with your agency's badging. All in an eco-friendly, fully electric machine.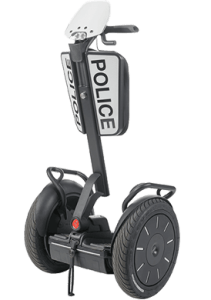 The Segway i2 SE Patroller is designed for patrolling applications including private security, emergency services, event management and more. It offers ultimate accessibility and range, with charging ability. Additional accessories can give you the carrying capacity needed for daily operational tools.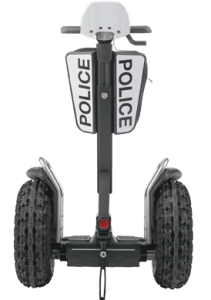 The X2 SE Patroller, equipped with ATV-style tires, make it the perfect patrolling and emergency services tool, no matter the terrain. From parks and trails to wooded areas, sand, and over rocky ground, construction sites and city sidewalks, the Segway X2 SE can extend your patrolling range over the most rugged terrain.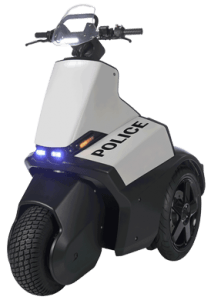 The SE-3 Patroller provides officers and safety personnel a more formidable presence, making them more visible. The SE-3 Patroller allows for frequent mounting and dismounting of the vehicle during a patrol or managing an event.
We partner with countless police, public safety, and security officials to help them be more efficient in their daily operations.
We Provide Financing, leasing, Grant Assistance, and More!
We can work with you to provide your Segway units through various financing and funding methods.
Schedule a Free, Live Demo & Test Drive at Your Location
Schedule a free demo and we'll bring our patroller units to you! We'll answer all of your questions about training, funding, and how to incorporate Segway patrollers into your operation!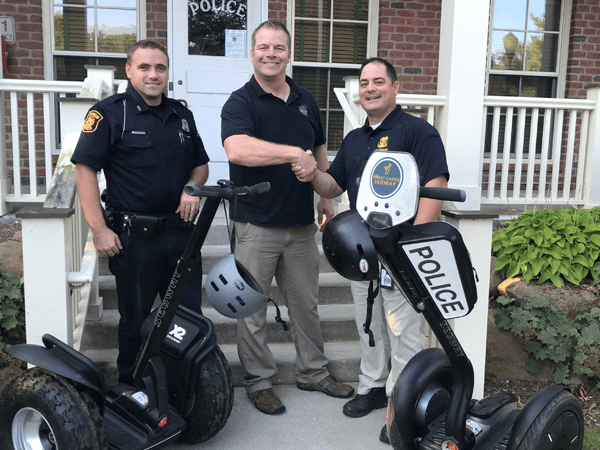 We look forward to assisting you! Please contact us by phone, email or complete the quote form!