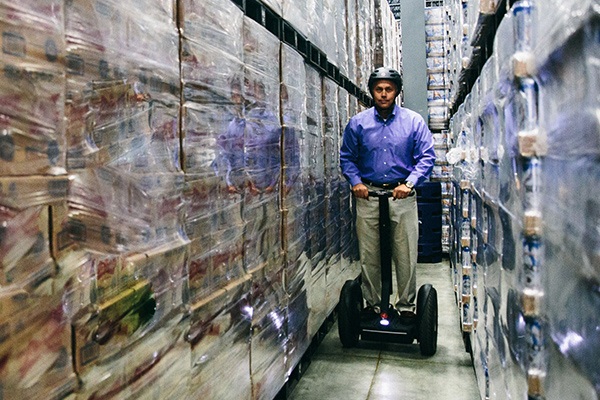 The Segway PT gives your employees new ways to safely move, easily gliding from point to point in an all-electric, zero-emissions way. No more paying for gas and no more time wasted in traffic every day or looking for somewhere to park.
Once at your workplace, Segway PTs can be used to quickly and safely move around your building or property, all in a zero-emissions, fume-free way. Eliminate the large, gas-powered vehicles that stink up your workspace, and significantly reduce the miles that your employees are walking every day.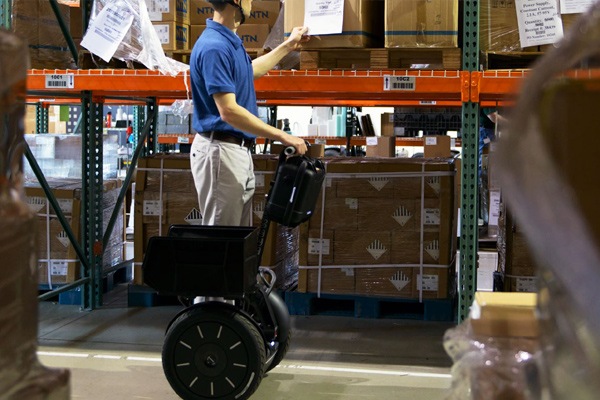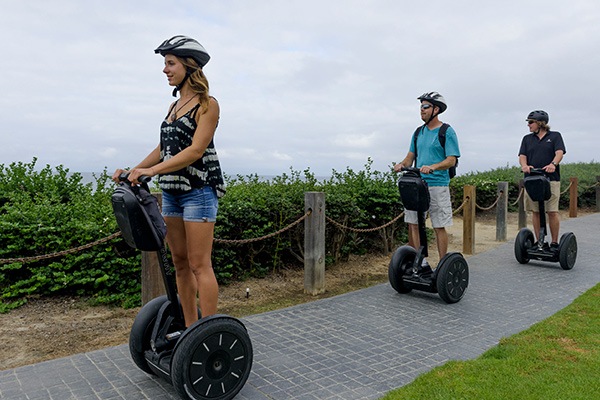 At the end of the day, send everyone home with a fully charged PT of their own, ready to go after a simple electric charge.
Segways and Ninebots eliminate much of your carbon footprint, as the all-electric units reduce pollution across the board. No more emissions and fumes from the many vehicles that your company collectively operates. No more frequent oil changes, and messy engine fluids. Your Segway PT isn't just reducing your gas consumption, it's reducing your entire carbon footprint.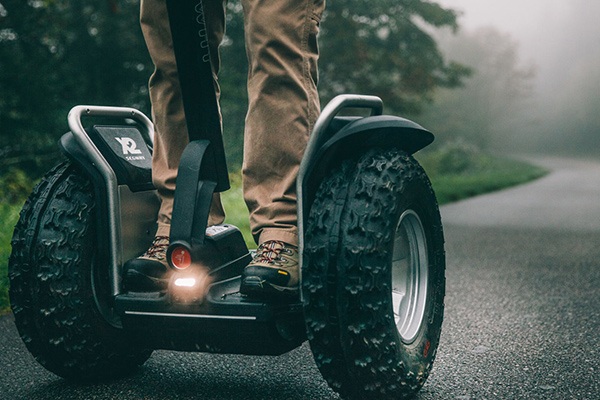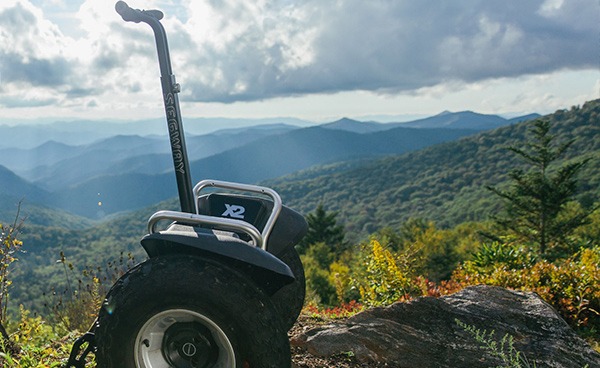 Save Money by Going Electric
By going electric, your company and employees are saving hundreds of dollars on average per month in fuel costs, repair bills, maintenance charges, and more. It's one thing to simply save money by using less gas, it's another to eliminate so many of the costs that gas-powered vehicles have on a daily basis.
Your PT pays for itself each time you use it, as your budget isn't strained with the constant additional costs of a gas-powered vehicle. The daily gas bill is one thing, but what about the hundreds of dollars that go into oil changes per year? Or tire replacements? Or crippling repair bills that can come out of nowhere?
All of these costs are reduced with the Segway PT, as you're not just paying for use every time you turn your machine on. Your electricity bills are not meaningfully bigger, especially in comparison to a gas fill-up.
Your overhead is reduced, and your employees will love the personal savings as well.
In some workplaces, employees are spending hours simply walking around the property each day. In other workplaces, employees are spending hours simply getting to and from their desk.
Segway PTs Improve Both Situations
Walking around all day?
Simply have some PTs available, and your employees will be gliding to their destination, safely and quickly.
Stuck in a packed commute?
Simply make PTs available to purchase or rent, and let your employees skip the morning traffic and glide into your workplace.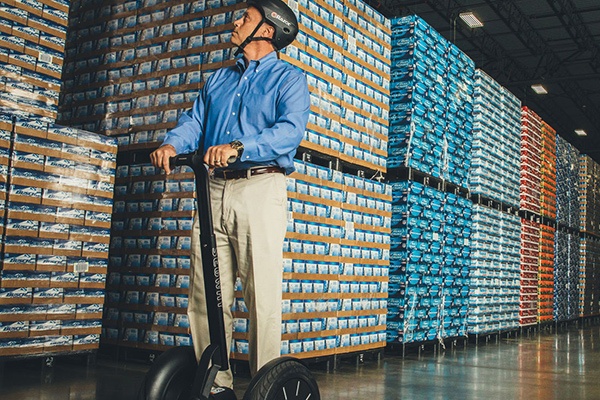 Inside the Workplace
Jobsite transportation
Factory transportation
Warehouse transportation
Door-to-door sales
Maintenance
Easy to maintain
Maintenance plans can be included
No more fumes from four-wheelers/gators
No more fluids and messy garages
Commute
Quick, more direct commute
Saves time and energy fighting traffic
Reduce the need for large parking lots
Savings
Reduces carbon footprint
Reduces gas/car bills
Saves time/energy with direct transportation
Reduce overhead
Increased earnings potential
Industries & Case Studies
Segway PTs are Great for:
Light Industrial
Commercial
Door to Door Sales
Landscaping
Property Management
Real Estate
Warehouse
Large Parking lots
Greenhouse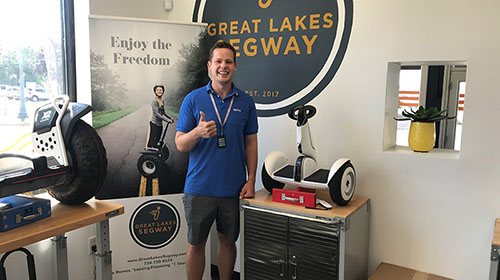 "I can make an extra 1/2 sale per day or 1 additional sale every two days by using my Segway on the job. Put differently I can reach 7 more decision makers per day, earning an additional $200 in sales per week, amounting to $5,000 to $6,000 in extra income per summer. It makes the $600 investment in the Segway well worth it. Everyone of the (22) sales reps on our team are using Segways on the job. In fact we have 20,000 reps throughout the country and most of them are using Segways to be more efficient in their sales positions."
Spencer Litchfield
Aptive Environmental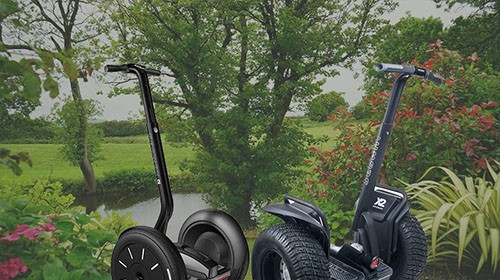 "I'm a landscaper in Wisconsin who has used the Segway's with great success for the past 8 years. Utilizing them to accomplish trimming, blowing off concrete and asphalt surfaces and spot spraying weeds in ornamental stone and mulched beds. They have been a tremendous labor and time saver. While being virtually trouble free we recently required service on one of our units. I chose Great Lakes Segway for its great customer service and trained in house technicians. Great staff, very friendly, polite and knowledgeable!! John Smith and his staff treated us very fairly and would certainly recommend them as a dealer and service choice!! Thank you Great Lakes Segway!!!"
Mike Diesel
Landscaper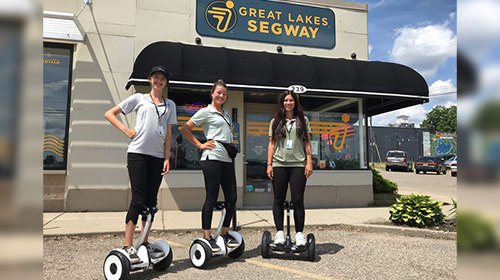 "I'm really happy to get the Ninebot S so I don't have to walk 10 miles every day. I like it because getting to doors quicker means getting to sales quicker. I usually visit about 80 doors a day, but with the S, I can get to about 150 doors a day. It saves me energy, and I can catch a breeze too! If I bought it from Amazon, the battery could arrive dead and I wouldn't know what to do. Since I bought it at Great Lakes Segway, I know who to talk to to get things fixed."
Kelsey Kutter
Door-to-Door Sales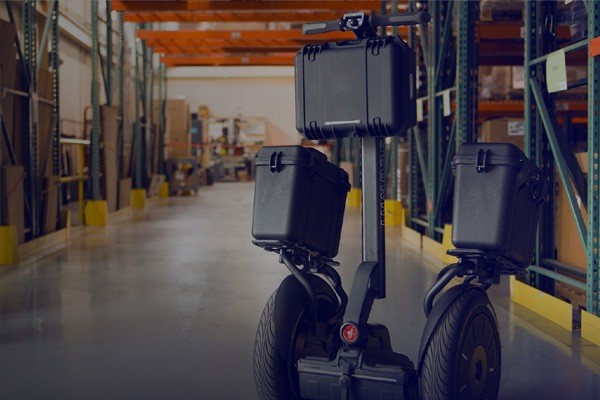 GLS can upgrade your PTs with everything from cargo carrying bags and off-road wheels to whatever is needed to support your company. If your company has a specific or unique need, a Segway can be your solution.

Branding packages are available, to proudly show PTs belong to your company.Your Segway can be fully customized, from logos to coloring. Your machine will be something that all of your employees can be proud of riding, as they safely get even more done each day.
Segway PTs can be customized with any features you may need. All in a fully electric machine, completely clean and green.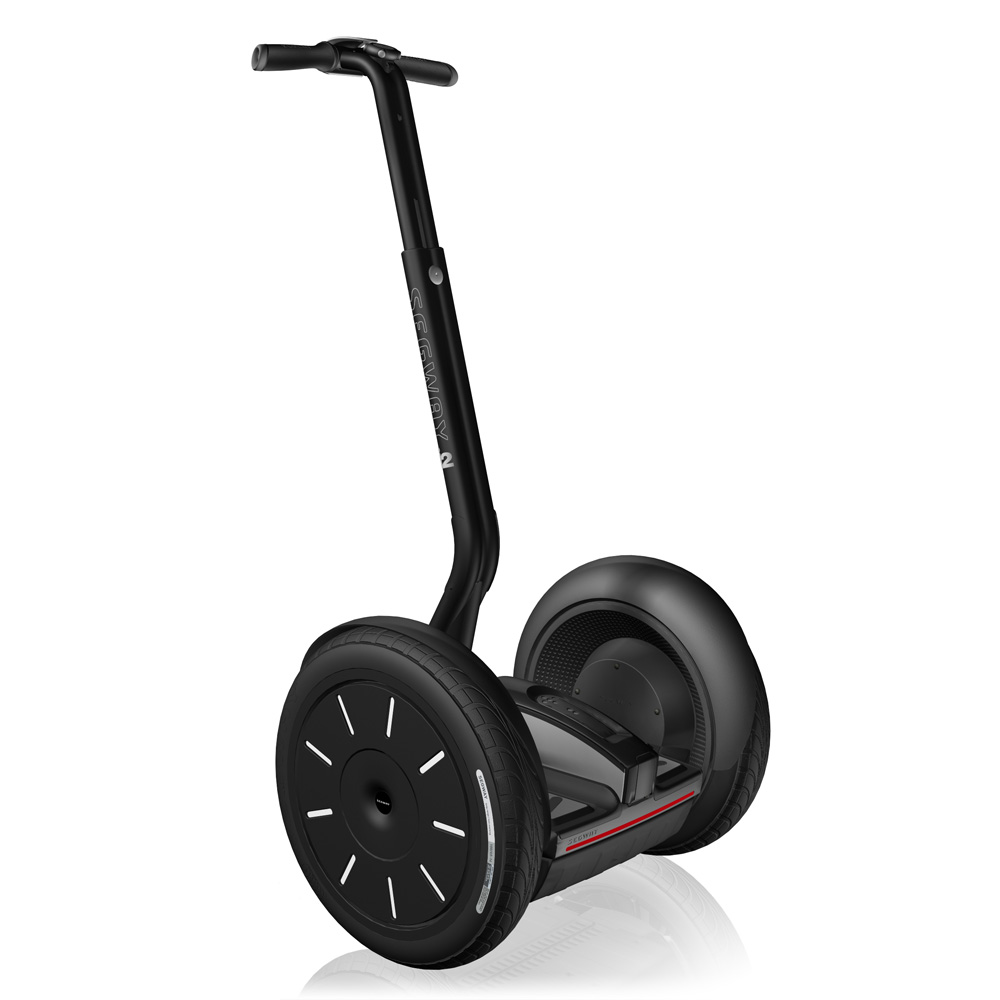 The Segway i2 SE is designed for a wide variety of applications. It offers ultimate accessibility and range, with charging ability. Additional accessories can give you the carrying space you need.
The X2 SE, equipped with ATV-style tires, make it the perfect tool for the outdoors, no matter the terrain. From parks to wooded areas, sand, and over rocky ground, the Segway X2 SE can manage the most rugged turf and extend your exploring range.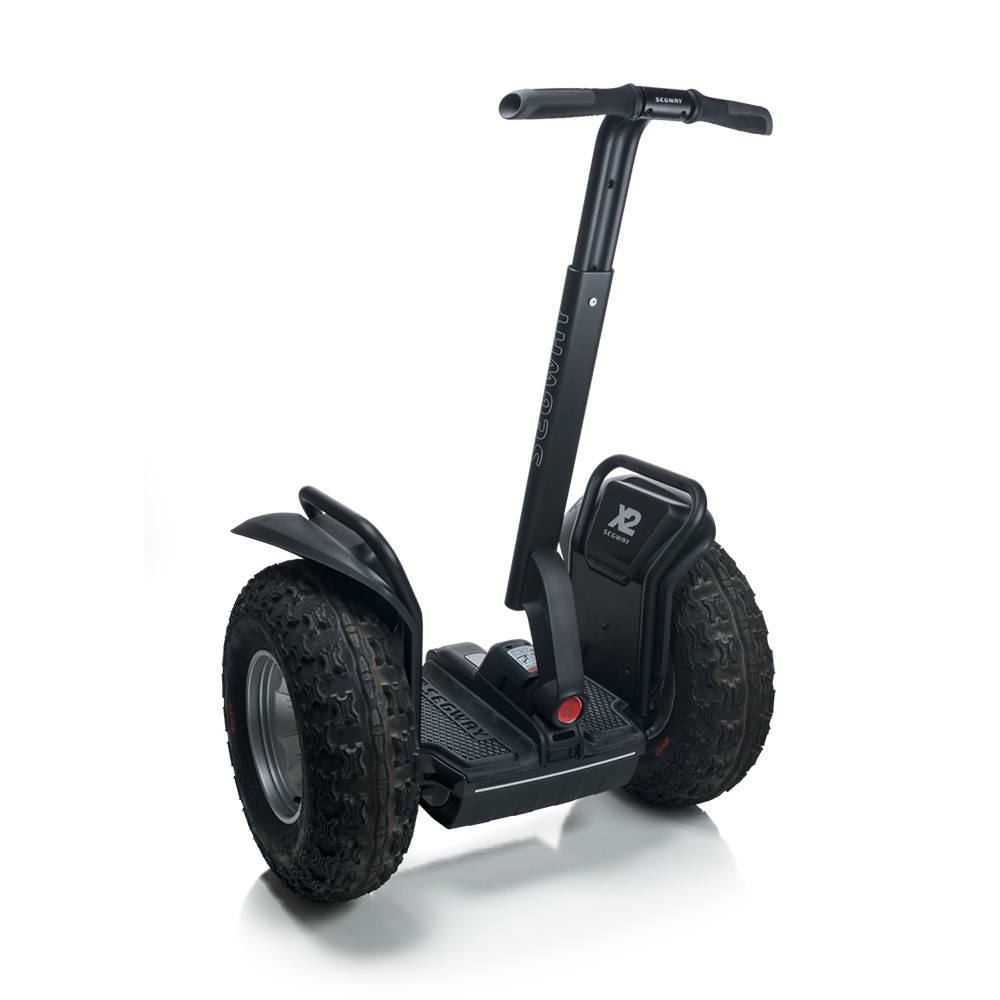 We Provide Financing, Leasing, Grant Assistance, and More!
We can work with you to provide your Segway units through various financing and funding methods.
Schedule a Free, Live Demo & Test Drive at Your Location
Schedule a free demo and we'll bring our units to you! We'll answer all of your questions about training, funding, and how to incorporate Segway units into your operation!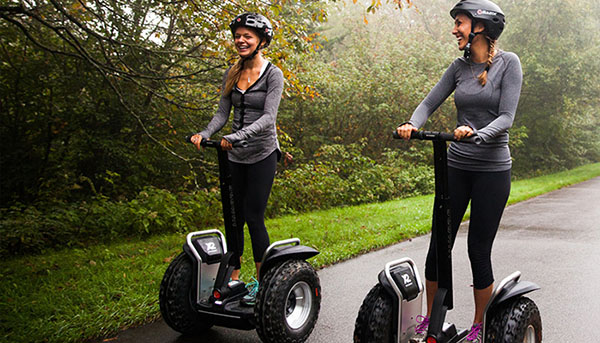 We look forward to assisting you! Please contact us by phone, email or complete the quote form!