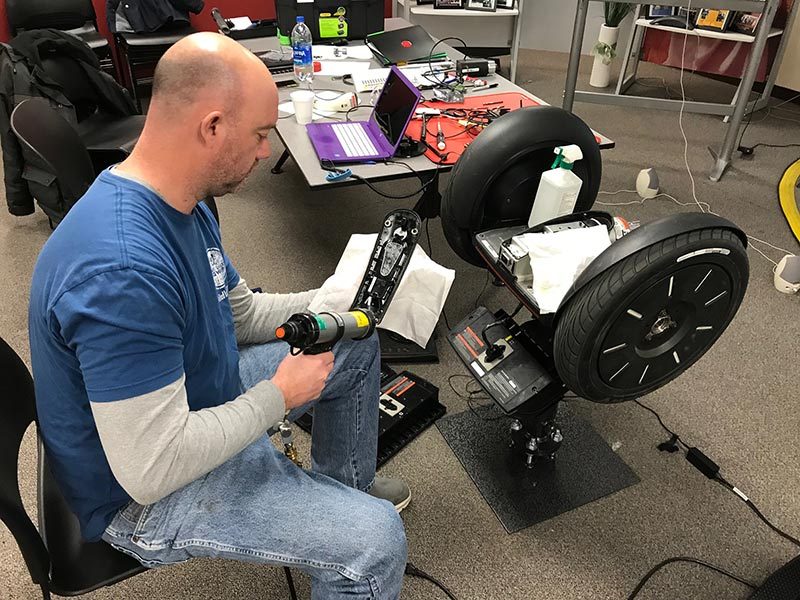 Serving customers across the U.S.
We Have What it Takes to Keep Your
Segway PT Rolling
Here at Great Lakes Segway, we focus highly on two main things to make sure that your Segway is functioning at its best: Segway Repair Service and Preventative Maintenance.
Our team of skilled service techs are fully equipped to tackle any Segway issues you've got.
As an official Segway PT Service Center, we're greenlit to evaluate and fix all Segway PT models. 
We've earned our stripes through Segway's Factory Repair Authorization and Training Program. 
From a simple tire swap to complex repairs, we'll get your Segway road-ready in no time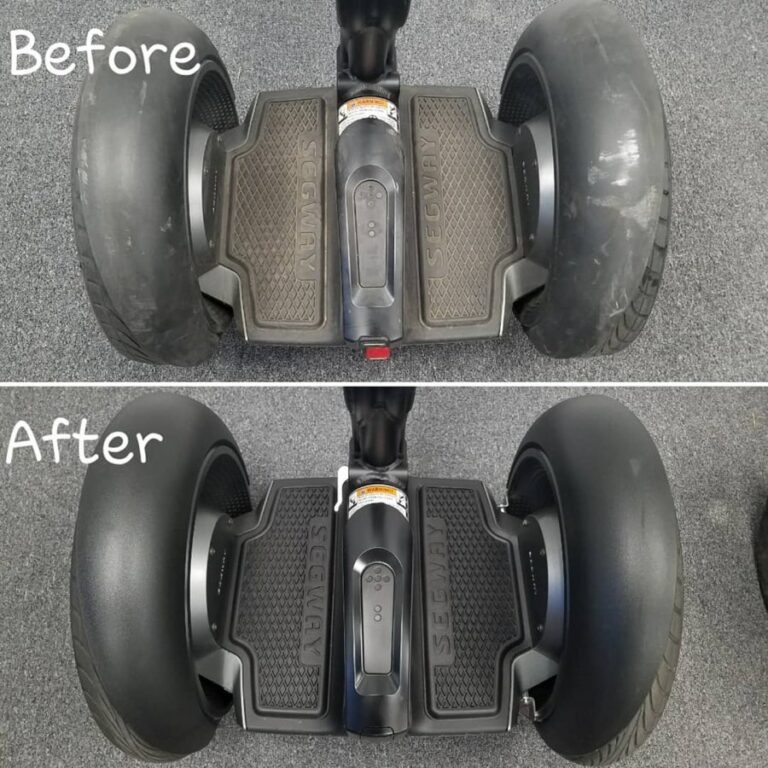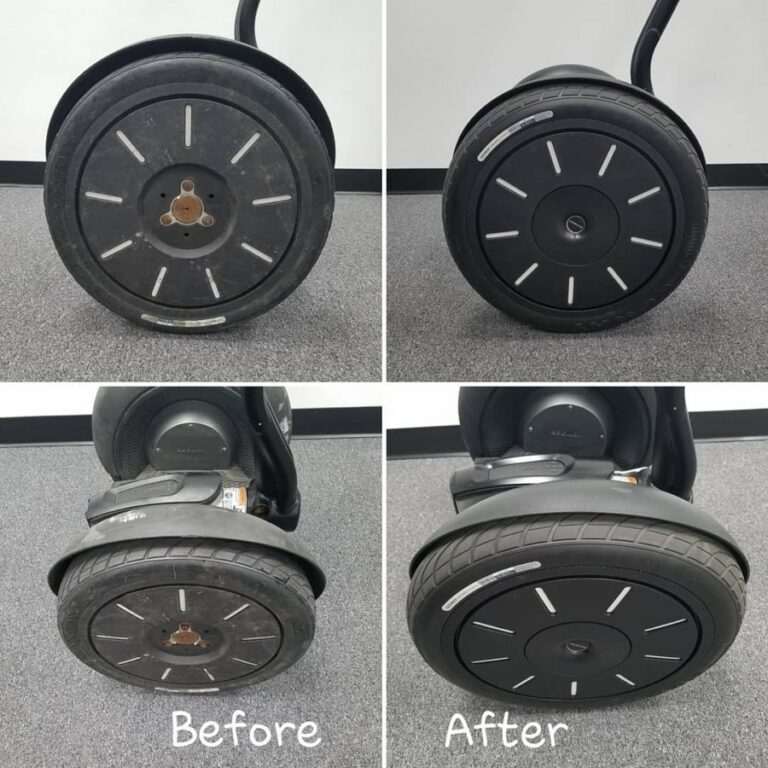 Great Lakes Segway is officially the go-to service center for absolutely ANY issue with a Segway PT. We are the premier Level 3 Segway Service and Repair Center in the United States, and one of only three nationwide that have earned this special designation.
Located in Michigan, we're a leading Authorized Segway Dealer, serving customers throughout the United States. We specialize in New and Refurbished Segway sales, Ninebot products including scooters & go-karts, electric bikes and more!
We provide a typical turnaround time of 1-2 weeks for most repairs!
You no longer have to wait for your Segway PT to get repaired. No time spent determining how to ship your machine. No waiting to go into a lengthy repair queue, then diagnosed, repaired and eventually returned (totaling several weeks of downtime). Instead, we make the process simple.
Segway Repair & Service Offerings
We charge, rotate, check voltage, and replace batteries.
We sell and program new keys, reprogram existing keys, and replace broken keys. As part of our standard practice, we replace the Infokey battery at No Cost.
Wheels, Tires and Inner Tubes
We change or replace wheels as one unit and/or replace tires and inner tubes separately. We check and adjust the tire pressure as needed and replace hubcaps if necessary.
We provide gearbox repair & replacement services.
Segway Restoration Service
We clean and restore everything on your machine, from the surface level to the aesthetics, making it look brand new.
Elastomers (Coupling Cushions)
We replace these when they are worn out or no longer functioning. If not addressed, these can cause additional problem areas with your machine.
Handlebar Grips
Kick Stands
Counsel Covers
Segway Emblem Cap
Comfort and Traditional Mats
Handlebar/Cargo Bags
Golf Package Accessories
and much more!
Evaluate and replace
BSA sensor
Electric Motors
Motor couplings
CU boards
Diagnostic level analysis (computer based diagnotics to more easily pinoint issues)
Radio boards
AC Filter
Power Boards
Shipping Us Your Segway PT Couldn't be Easier!
We offer a streamlined, easy-to-use system for getting your PT to us for repair. Our simple box shipping program allows you to place an order for the service bundle on our website in a few easy steps.
We send you an official Segway box complete with packing materials and the return label.
Once you have packed your box, contact us to schedule a FedEx pickup.
We notify you when FedEx will be arriving to pick up the package.


Your unit is repaired and returned to you
within two weeks
and we provide you with status updates along the way. All of the shipping is handled with the same materials, box, and procedures that a brand-new Segway would be shipped in, ensuring that everything arrives to you fresh out of the box.
That's it! Great Lakes Segway's goal is to reduce your downtime. We want your Segway PT working perfectly and always ready to ride. That's how we roll! Questions? Contact us anytime!
Get a Segway Service Repair Estimate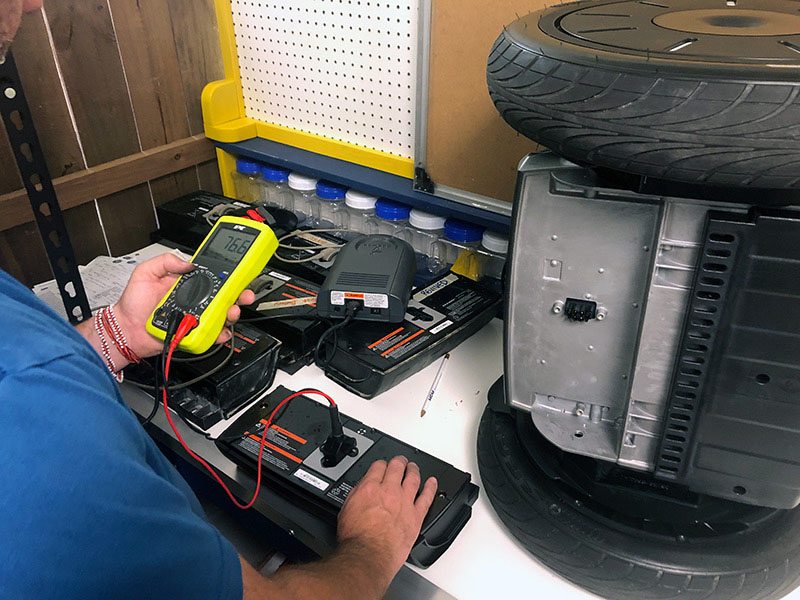 Great Lakes Segway is a Level 3 Certified Segway Service and Repair Center and provides the highest level of advanced diagnostic service and repairs for Segway PT!
Before shipping or delivering your Segway to our shop, please call or email us. Please keep in mind that our staff is not permitted to load or unload Segway equipment from your vehicle. So be sure to have adequate help with you, if needed, when you bring your unit into our dealership for service.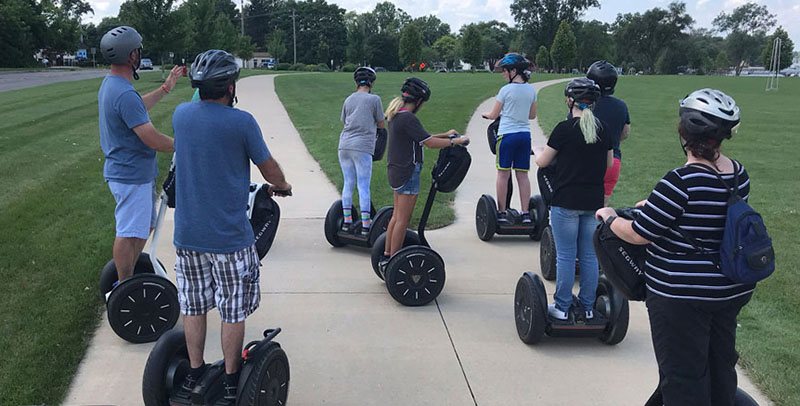 Supporting Segway Dealers, Tour Companies, and Segway Fleets
If you're a Segway Dealer, Tour Company, Park, or other Segway Fleet operator and you're looking for a reliable, efficient, and professional Segway repair partner, please
contact us.
We would be happy to learn more about your operation and how we can help you.
Warranty Work
Segway PTs and batteries are covered by a limited one-year factory warranty. For valid warranty issues, we can handle part replacement locally or facilitate the shipment of your machine to the factory for repair at no cost to you.
Off-Site Service
Let us come to you! One of our experts can visit your location by appointment. Often, we're able to resolve Segway PT repair issues on-site. For more extensive issues we'll take the machine back to our Service Center for further diagnostics and repair. Pickup and delivery charges may apply.
Parts & Accessories
We offer a wide range of parts such as wheels, tires, tubes, batteries, and more. Parts and accessories are available for purchase or shipment.
Prepaid Maintenance Program
Don't want the hassle of worrying about having a broken-down machine? Don't worry. We offer pre-paid service and maintenance contracts for your convenience. For a discounted rate, we can offer a flexible service package that is right for you. Our trusted service team will care for your Segway PTs in our top of the line service area.
Email us at:
Service@GreatLakesSegway.com
Infokey Replacement
Lose or break an Infokey? We've got you covered. We can program and duplicate new and existing keys to get your PT back in operation.