On September 24th, 2019, Great Lakes Segway (GLS) hosted the Michigan Department of Transportation (MDOT), Pedestrian and Bike Safety Action Team at their Walled Lake, Michigan Showroom. The Safety Action Team is a collaborative partnership between DNR, MDOT, Ann Arbor Parks & Rec, and other agencies to reduce pedestrian and bicycle accidents and make our transportation safer.
During the time together, GLS Team members trained the Safety Action Team on the safety elements and proper handling of the Segway Personal Transporters (PTs). The intent was to help the team understand the ease of riding and what Segway PTs can offer with respect to mobility. Upon completion of the training, the GLS Staff led the Safety team on a 45 minute Segway excursion around the scenic Walled Lake pathway.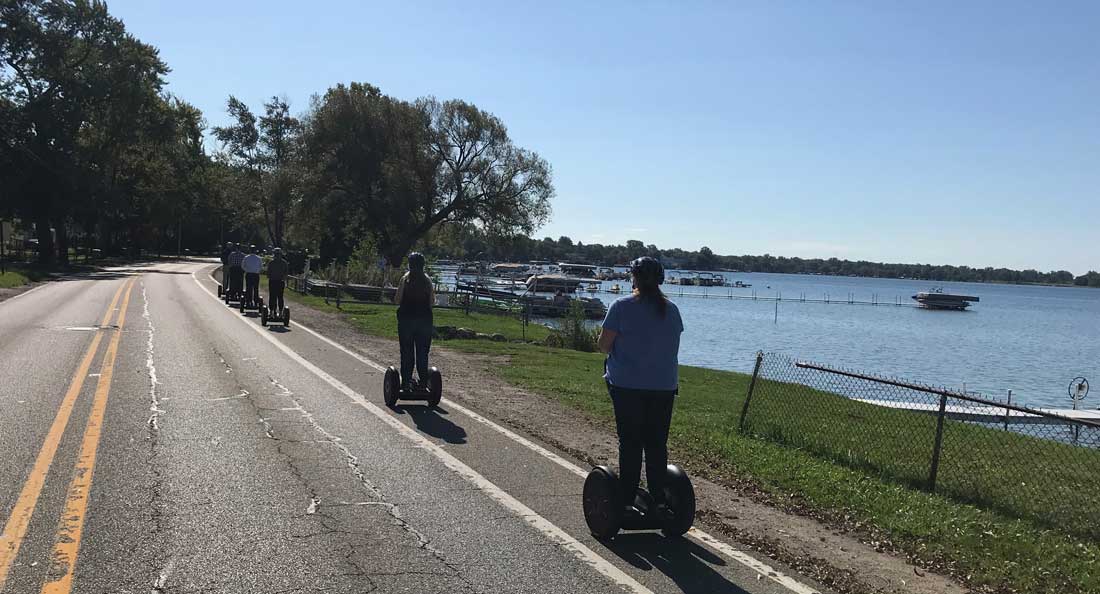 During the second half of the day, John Smith owner of Great Lakes Segway, shared an overview explaining our vision of a future offering that would assist all Michigan citizens, including those with disabilities and the elderly, in being able to enjoy all that our beautiful state of Michigan has to offer.
John has envisioned a partnership with MDOT and the State of Michigan that can demonstrate the viability and safety of Segway products. Our vision is to introduce our products as a solution for improving mobility offerings and opportunities at parks, trails, public venues, and historical sites.
"We were pleased to host several members from the Pedestrian and Bike Safety Action Team sponsored by MDOT non-motorized Safety Programs Unit. We enjoyed the opportunity to showcase our products and demonstrate how Segways can be utilized for mobility solutions in a safe manner."

John Smith
Owner of Great Lakes Segway